World Cup 2007 Pool Games Programme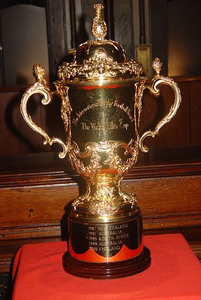 Information
The 2007 Rugby World Cup was the sixth edition of the Rugby World Cup, and was held in France in September and October. The tournament was a notable success from a supporters point of view who enjoyed fabulous weather, good infrastructure and locations that france had to offer. Unfortunately the quality of the rugby was not so good. South Africa, howvere, emerged as worthy winners after defeating England in a try-free final.
Below you can find memorabilia for the pool games which you can click the following links for other memorabilias
Quarter and Semi Final memorabilia.
Final and Bronze medal game memorabilia